Teams to watch at WESG EU Finals
The LAN-finals of the European qualifier for WESG, the largest tournament for one-nationality teams in esports, are coming. The CS:GO-division, same as the others, will gather different types of squads all around Europe.

Viewers of this event will be spectating games of established teams, as well as specially created mixes. There are a few lineups among them, which in original way stand out against others due to various reasons: status, interesting replacement, powerful combination of players from one country, who have never played together before.

In order to help you not to lose yourself among a huge amount of matches and teams, we have prepared a piece about the most interesting rosters, which will be playing at WESG EU Finals from 23-26 November. And, as it turned out, there are a lot of such unusual teams.

Team EnVyUs

Team EnVyUs is one of those famous tags, which will be at WESG in Barcelona. This team is widely known on the pro-scene, at least by its good online-results, so no one was surprised when nV won the qualifier in France without much trouble. Even though their roster have changed a lot, EnVyUs are still the active champions of WESG, and their current lineup is the best French one at this tournament, because G2 will miss it. Consequently, a lot of people place their hopes on EnVyUs.

Lineup of Team EnVyUs for WESG:
Vincent "Happy" Schopenhauer
Cédric "RpK" Guipouy
Fabien "kioShiMa" Fiey
Christophe "SIXER" Xia
Alexandre "xms" Forté

EnVyUs get additional attention due to a forced replacement: Adil "ScreaM" Benrlitom couldn't play at WESG for nV because of having a Belgian citizenship, so his place was taken by Fabien "kioShiMa" Fiey only for this event. The former player of FaZe Clan has been concentrated on streaming activity lately, so he wasn't playing a lot on the pro-scene. The last time we was Fabien were qualifiers for WESG: France and DH Open Denver with benchwarmers, where he didn't show up with high numbers, but played good enough and proved that we still can count on him.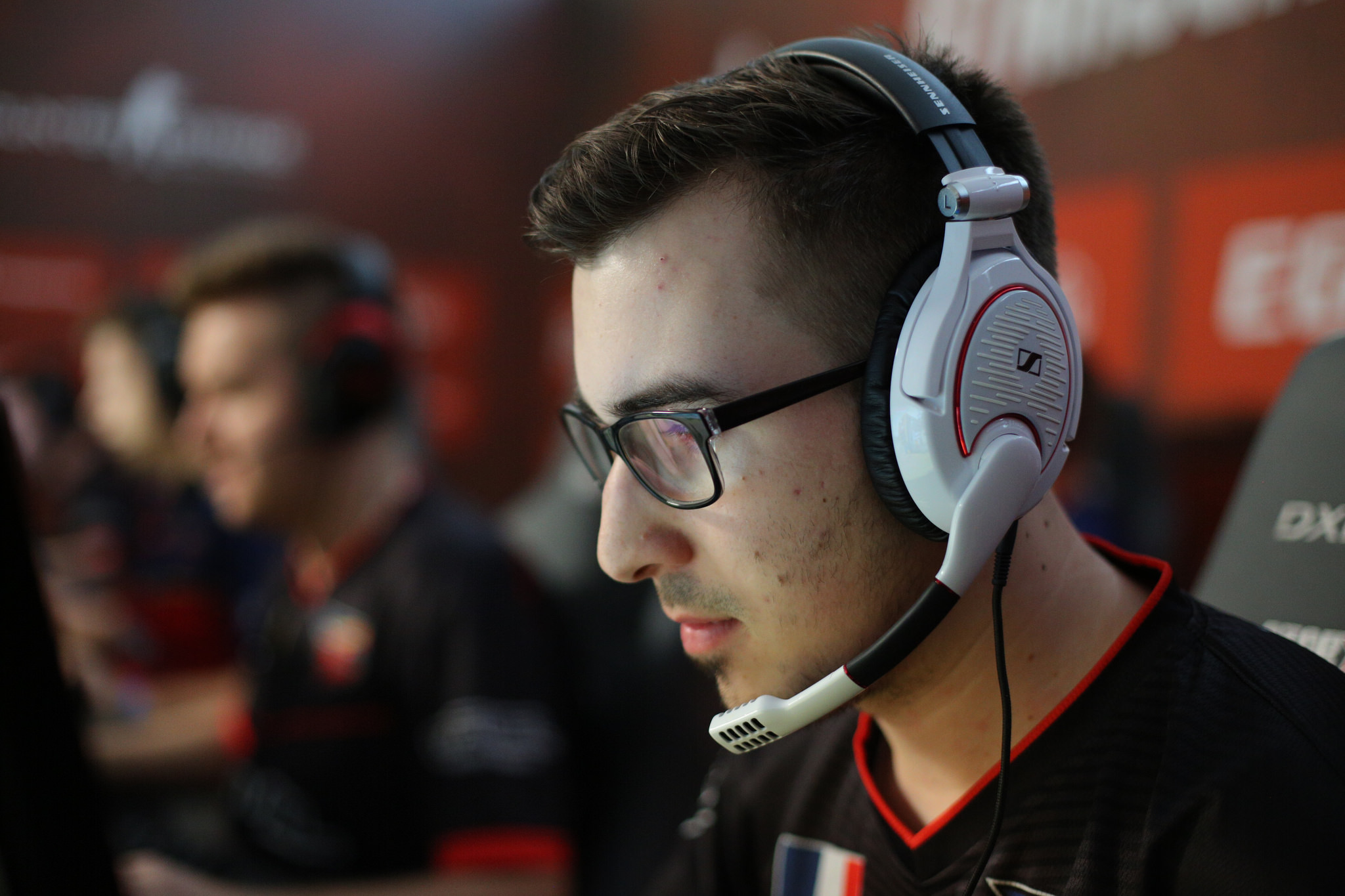 kioShiMa is coming back

WESG EU Finals will be a good opportunity for kioShiMa to demonstrate his individual skills once again, and, as a result, find a new team during the process. Who knows, maybe EnVyUs will even decide to sign such a talented player, if their result at WESG will be as astonishing as the previous year's one. It's possible that WESG will bring the motivation back for kioShiMa, so he will try to create a new international lineup, following in the footsteps of FaZe Clan.

There is almost no reason to doubt that Team EnVyUs will take a spot to Global Finals, but how will kioShiMa perform? That's an interesting question. Don't miss EnVyUs' matches at WESG EU Finals, and, possibly, you will be the first to find out how the career of the two-time Major-champion will be going on in the near future.

Team Belgium

Kévin "Ex6TenZ" Droolans is a legendary leader for the CS:GO-scene, victorious comeback of who is being waited not for the first year. Ex6TenZ spent a huge part of his career in French teams, which led him to his best results and achievements. However, as the last year's WESG showed us, there are enough talent in Belgium for Kevin to create a battle-worthy one-nationality lineup and reach some success with it.

Lineup of Team Belgium for WESG:
Antoine "to1nou" Pirard
Faris "Faris" Ait Lalla
Younes "YOUYOU" Ait Lalla
Kévin "Ex6TenZ" Droolans
Adil "ScreaM" Benrlitom

Throughout the mentioned LAN-finals of WESG Europe in 2016, Ex6TenZ and to1nou were playing for a mix under the name of dd, and, back then, they got really close to a ticket to Global Finals, but lost to Team Ukraine and, as a result, were eliminated. Now, in addition to to1nou and the brother-duo of FARIS and YOUYOU, Kevin gained the support of the world famous "headshot-machine", Adil "ScreaM" Benrlitom, and that should fix the problem of lacking the firepower aspect.

Will Ex6TenZ manage to lead Team Belgium to the Global Finals in China?

It's unlikely that Ex6TenZ fully managed to bring his slow and step-by-step style into the tactics of Team Belgium, because it's still a mix with its following deficit of trainings, but even with this fact the Belgium five looks dangerous. The rest of WESG participants shouldn't underestimate the team of the Belgian mastermind, while it's highly recommended for viewers to pay their attention for this squad.

Fnatic

Since the moment Fnatic's new lineup was formed, we still haven't seen a deep run from it at a huge LAN-event. The updated five under the leadership of Maikil "Golden" Selim conquers online-leagues, but, unfortunately, can't make it higher that a 5-8th place at offline-events: as, for an example, it happened at DH Masters Malmo and ELEAGUE Premier.

Lineup of Fnatic for WESG:
Jesper "JW" Wecksell
Maikil "Golden" Selim
Robin "flusha" Rönnquist
Jonas "Lekr0" Olofsson
Ludvig "Brollan" Brolin

WESG is an ideal chance for Fnatic to loudly present themselves for the whole world once again. Being a one-nationality team since the beginning, Fnatic have an advantage over hastily formed mixes, like Team Ukraine, and they aren't just one of the main favorites of the EU-qualifier, but for the whole tournament.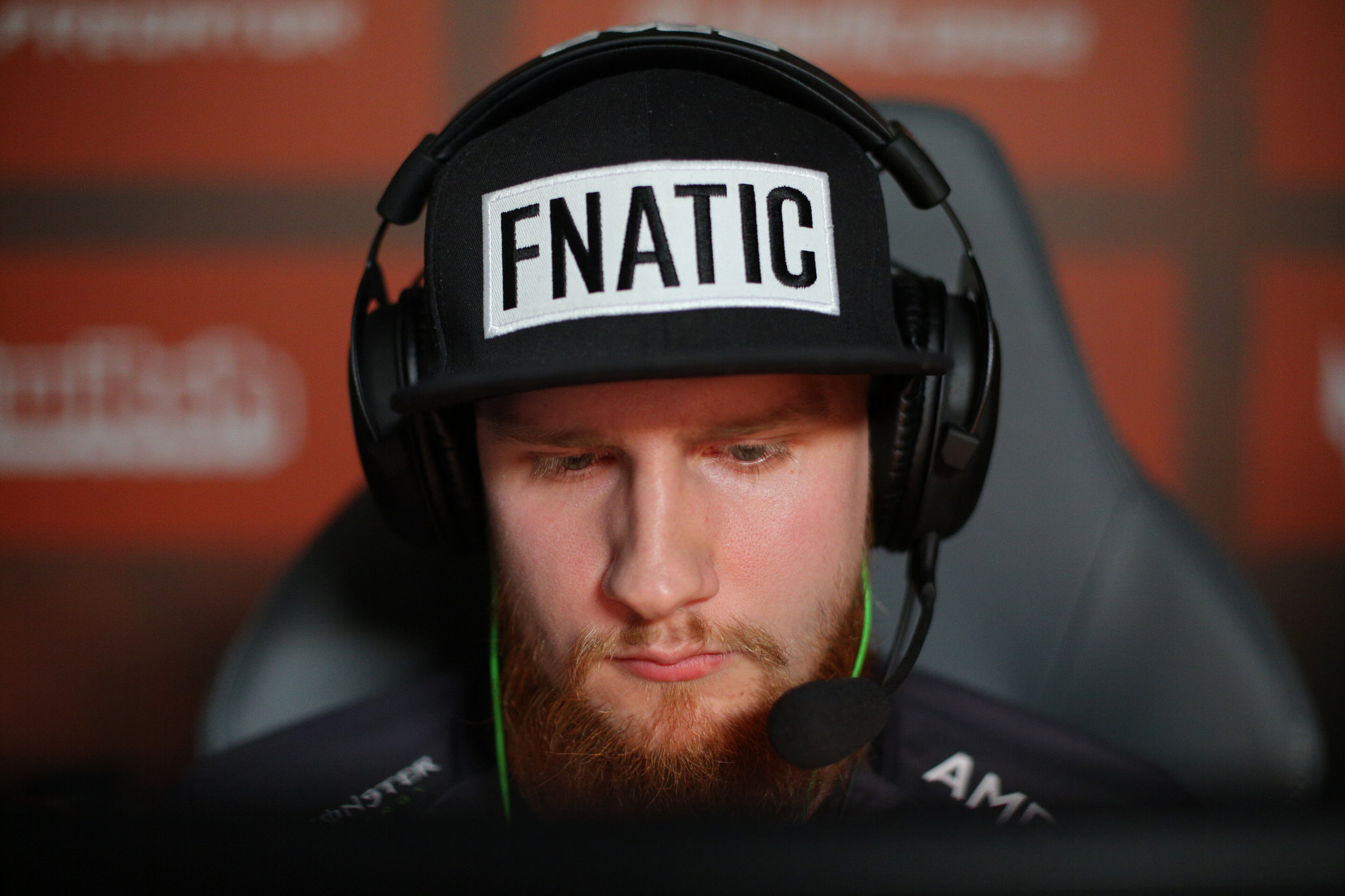 KRIMZ will miss WESG EU Finals

The only factor that might possibly make Fnatic weaker for WESG is a temporary replacement of KRIMZ for 15-year-old player Ludvig "Brollan" Brolin, who has no experience of playing on the top-tier scene. Following the information from HLTV.org, average KDR of young Ludvig is 1.20, which is quite impressive, but most of his matches were played against the teams, which are ranked below the top-30 placement.

Eventually, Brollan got his unique chance to prove himself before a wide audience, and Fnatic received the same one to win their first huge event with the current roster. Are they up to this task? We will find it out soon enough!

BIG

The best German CS:GO-team during the past years, BIG, couldn't miss such a suitable by a format tournament as WESG. Despite of widespread thought in the community, LEGIJA has a German citizenship and is able to participate with his team in WESG. It helped BIG in avoiding unnecessary replacements and, as a result, preparing for the tournament with their actual lineup, which similarly to other established squads, like Virtus.pro and Fnatic, arrived to Barcelona as one of the main favorites.

Lineup of BIG for WESG:
Johannes "tabseN" Wodarz
Fatih "gob b" Dayik
Johannes "nex" Maget
Nikola "LEGIJA" Ninić
Kevin "keev" Bartholomäus

It can't be said that BIG are in the same form as during their memorable performance at PGL Major Krakow, but they are stronger than most part of WESG EU Finals participants. BIG have some problems with online-qualifiers, so they haven't qualified for any event after Krakow and found themselves on the edge of elimination from ESL Pro League. However, thanks to direct invites for a few tournaments, BIG did well at offline-events, specially at DreamHack Open Denver, and recommended themselves as a team that shines in LAN-environment.

So, that's why we have hopes for BIG's success at WESG. After entering a LAN, BIG suddenly become some kind of a different team. BIG were such a team during the last summer, when they could beat the best teams in the world. Their performance in the group stage of PGL Krakow is a great example, because in that time they dealt with FaZe Clan and SK.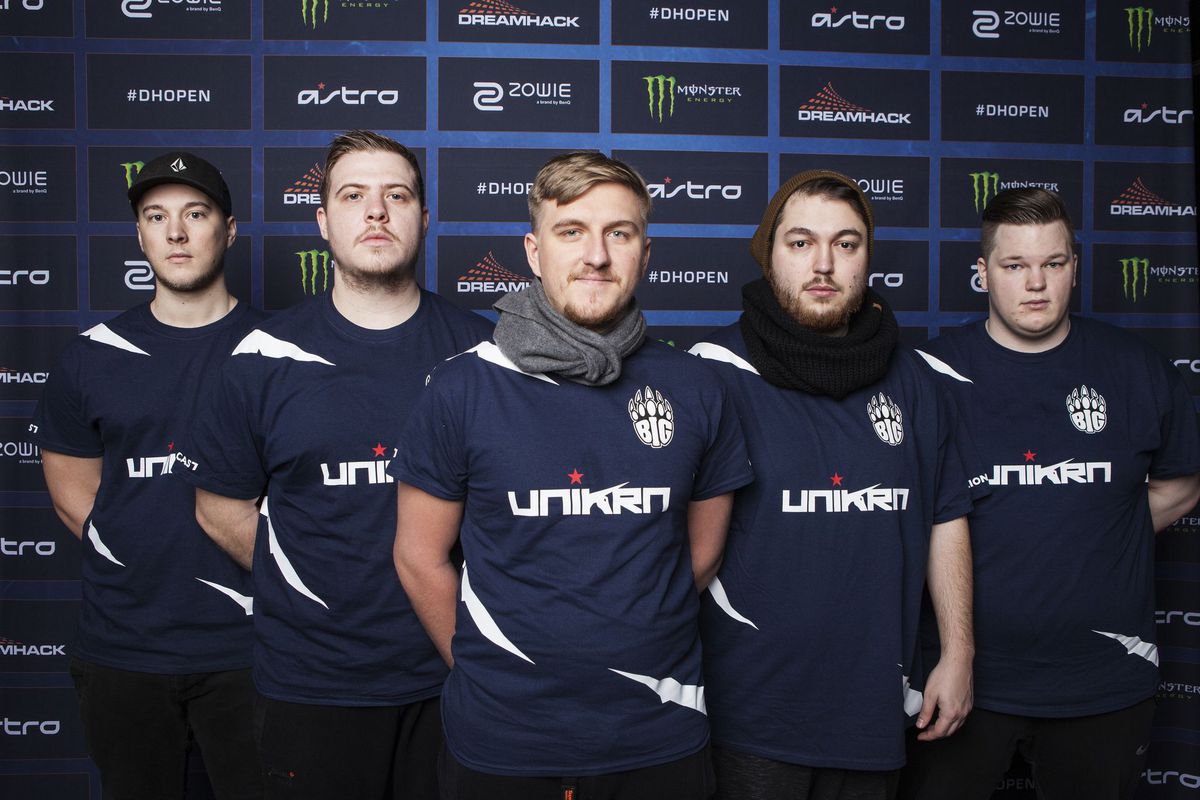 BIG at DH Leipzig 2016, where it's all started
photo credit: DreamHack

BIG have all the resources to build a battle-worthy team mechanism: incredibly experienced captain gob b, strong aimers nex and tabseN, underrated support player LEGIJA. So, despite of BIG's online-performance, they should show a powerful and beautiful CS:GO at the LAN-finals of the European qualifier for WESG.

Space Soldiers

Among all the participants of WESG EU Finals, Space Soldiers are a team with the fastest rate of improving. Players of the Turkish five leveled up their skill and, thus, improved their results in general. Space Soldiers became stronger in online-matches, making it to various events more frequently, and increased their LAN-records, so that escalated into the victory at the recent EU Minor.

Lineup of Space Soldiers for WESG:
Engin "MAJ3R" Küpeli
Ismailcan "XANTARES" Dörtkardeş
Buğra "Calyx" Arkın
Engin "ngiN" Kor
Çağatay "DESPE" Sedef

Looking back on the latest performances of Space Soldiers, it can be said that this team has a potential to make it to the next Major, going through the LAN-qualifier. And a lot of serious squads will be there, among of which representatives of the top-tier scene can be found. Now, when Space Soldiers are in such a good shape, what can possibly prevent them from winning the EU-qualifier of WESG?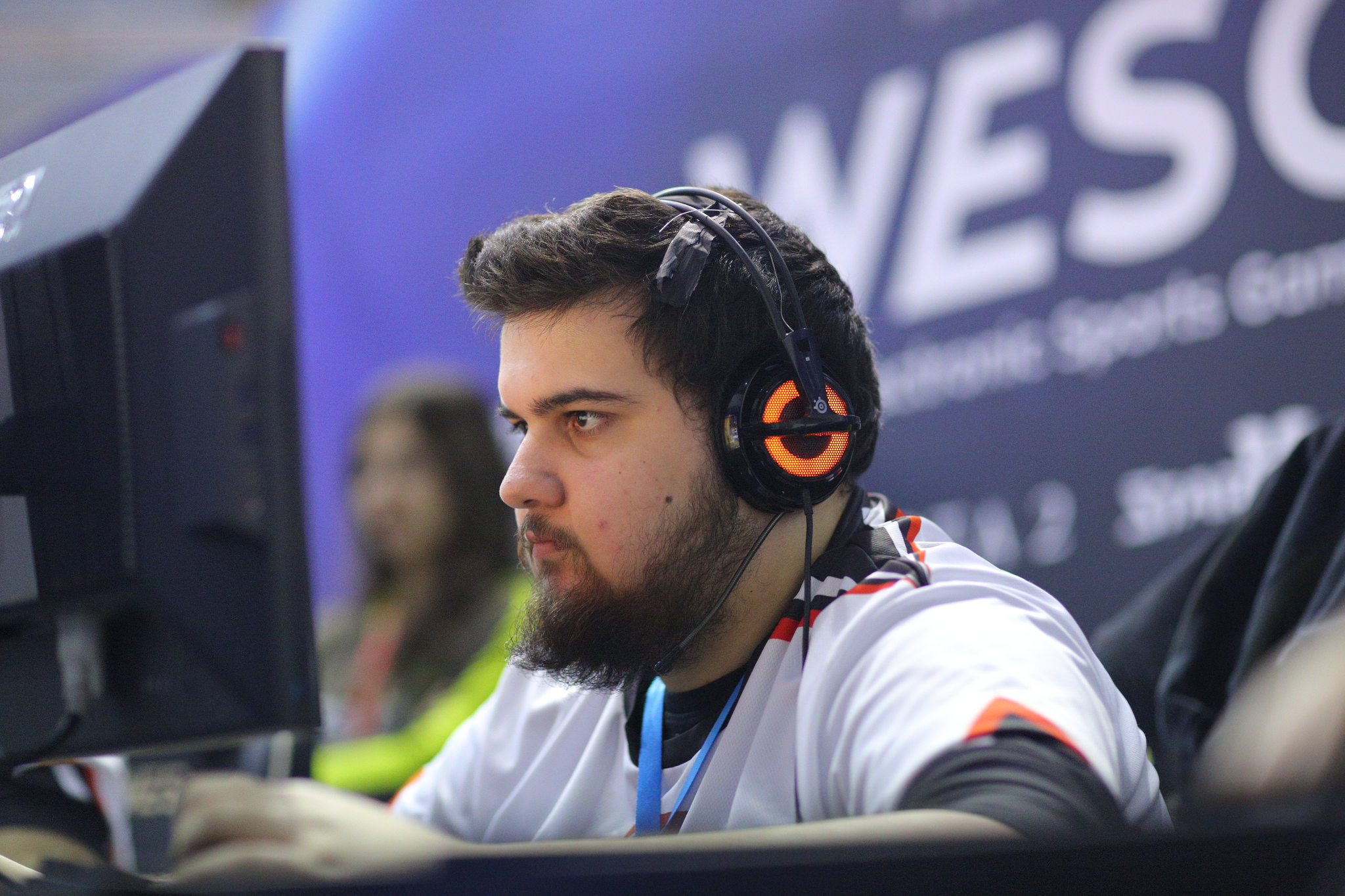 How will lacking of paz affect Space Soldiers?

Anyway, like the Fnatic's situation, the Turkish squad will be weakened by a forced replacement. Ahmet "paz" Karahoca, who surprised us with a high-powered individual performance at EU Minor, will miss this tournament. His place will be taken by the former player of the active roster, Çağatay "DESPE" Sedef, who has been gone for a long time and temporary back to Space Soldiers only recently.

Despite of the fact that DESPE isn't characterized by such conditions as paz, he is still a good player, who won't probably make Space Soldiers a much weaker team. Çağatay knows these guys, he's been playing with them during a long period of time, and now, after coming "home", will lead the team to the fight for the championship title of WESG EU Finals. We don't expect something smaller from Space Soldiers.

Wololos

The Spanish event can't happen without one of representatives of its region. That role was given to Wololos, hopes for which is mostly based on fame of such players as Óscar "mixwell" Cañellas and Christian "loWel" Garcia.

Lineup of Wololos for WESG:
David "Kairi" de Miguel
Christian "loWel" Garcia
Óscar "mixwell" Cañellas
Aitor "SOKER" Fernández
Rajohn "EasTor" Linato

That's because we haven't seen anything from Wololos lately. Sure, this team won the Iberian qualifier (it's worth noting that they did it without mixwell), but the competition out there wasn't high enough. Back then, the members of Wololos had time to play with each other, so that will possibly make their preparation a bit easier. However, it seems like they haven't had many of such needed trainings, because almost each of them plays for a different team. As an example, Mixwell, the best player in Spain and main hope of Wololos, just came back from USA with OpTic Gaming.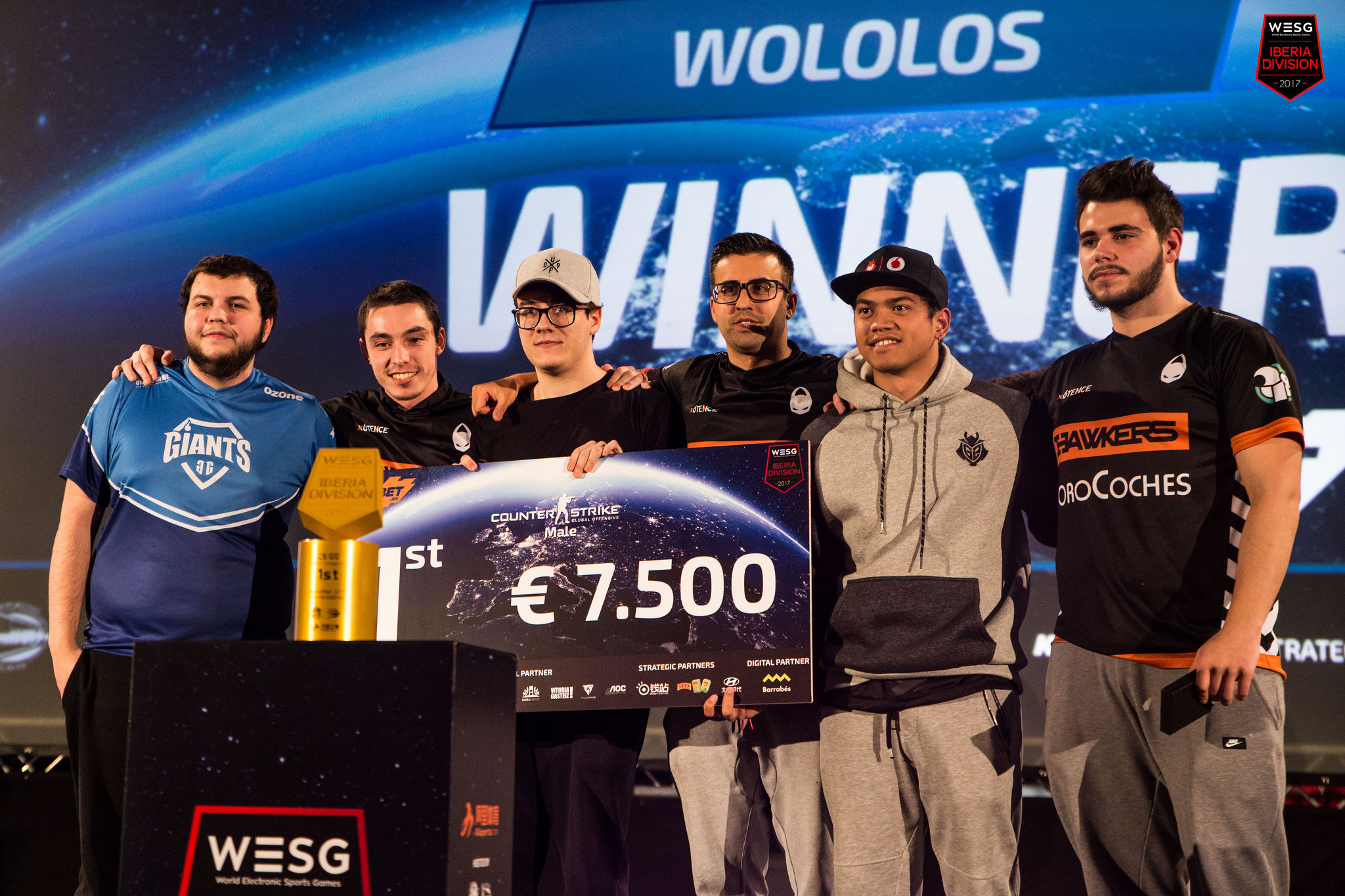 Wololos after the victory in the Iberian LAN-qualifier

Though, despite of all weaknesses and scepticism, it's foolish to deny the fact that Wololos is an interesting project. In the past, Óscar said that someday he wants to create a Spanish lineup, which will be good enough to fight on the top-tier level. Wololos and their result at WESG EU Finals will answer the question, whether Spanish players are ready for that.

It's hard to say that Wololos' chances will be high, but, at least, they will surely be an interesting team to watch.

Virtus.pro and AGO Gaming

Following a colossal downfall of Virtus.pro, which has stopped recently, Poland continues to discover more and more CS:GO-talents. AGO Gaming is a great example of what can be reached by a consistent and exhausting work on yourself.

Lineup of Virtus.pro for WESG:
Filip "NEO" Kubski
Wiktor "TaZ" Wojtas
Jarosław "pashaBiceps" Jarząbkowski
Janusz "Snax" Pogorzelski
Paweł "byali" Bieliński

Everytime, people wait only one result from Virtus.pro, and it's a full victory no matter what. WESG won't be an exception. Doesn't matter what is happening on the pro-scene, Virtus.pro still a top-1 team from Poland and one of the best in the world, even without having much of stability. The last EPICENTER expressed that in the best possible way. There is no hidden intrigue around Virtus.pro before WESG, but AGO is a completely different story.

Lineup of AGO Gaming for WESG:
Mateusz "TOAO" Zawistowski
Dominik "GruBy" Swiderski
Tomasz "phr" Wójcik
Michał "snatchie" Rudzki
Damian "Furlan" Kislowski

As of late, AGO Gaming started gathering the momentum. AGO began with overthrowing Kinguin for a top-2 position in Poland, and then, they even shattered the throne, which is being held by VP. Even though it was online, but AGO met Virtus.pro two times in Bo3 and won in both cases, finishing on the first place of WESG: Poland qualifier and eliminating "the Bears" from the fight for a spot in the next season of ESL Pro League. Besides, AGO Gaming showed a great performance at their first EU Minor, where they advanced to the Playoffs, but, unfortunately, didn't get a ticket to the LAN-qualifier for EL Major.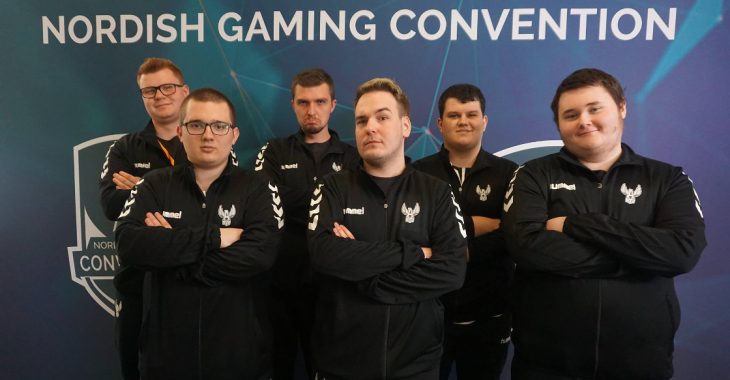 The current roster of AGO Gaming

And, in fact, it's only the beginning for AGO Gaming. In this moment, Damian "Furlan" Kislowski's squad looks phenomenal, and its future on the pro-scene is bright. It's important for AGO to save the stability on a long distance. Almost every Polish team lacks that aspect. We hope that AGO Gaming won't disappoint and show that potential, which is being discussed now, at WESG EU Finals.

Team Ukraine and Team Russia

Four teams will represent CIS region at WESG EU Finals, but Team Ukraine and Team Russia are the most bright of them, from who we can expect only successful results. Nemiga and QB.Fire aren't that strong, and they will go to Barcelona mostly for experience, not for the championship title. On the other hand, the players of Team Ukraine and Team Russia gathered their rosters smartly enough, so we can name them as possible contenders for the tier1-scene in CS:GO.

Lineup for Team Ukraine for WESG:
Danylo "Zeus" Teslenko
Ioann "Edward" Sukhariev
Aleksandr "s1mple" Kostyliev
Vladyslav "bondik" Nechyporchuk
Yegor "markeloff" Markelov

The current Team Ukraine looks much more promising than its last year's version. There are still Zeus and bondik, but now they were accompanied by Edward, markeloff (originally, it supposed to be ANGE1) and one of the best players in the world, Aleksandr "s1mple" Kostyliev. During WESG, we will partly see the reconnection of the legendary Na'Vi lineup from Counter-Strike 1.6 age: Zeus and Edward will be playing together with markeloff, that was waited by a lot of people. As it was said earlier, such a roster could establish itself in a top-10 world rankings, so it will be strange if Team Ukraine don't make it to the global LAN-finals in China.

Lineup of Team Russia for WESG:
Denis "seized" Kostin
Egor "flamie" Vasilyev
Mihail "Dosia" Stolyarov
Georgi "WorldEdit" Yaskin
Denis "electronic" Sharipov

Team Russia is in the same situation. After missing the first season of WESG, the best Russian players decided to participate in the second one and formed a formidable lineup. On paper, this squad looks even better than Team Ukraine in terms of firepower, but how it will perform without an experienced leader? Seized tried to do that, but it didn't go well. Dosia has been IGL'ing for Gambit Esports lately, but he took that role just recently.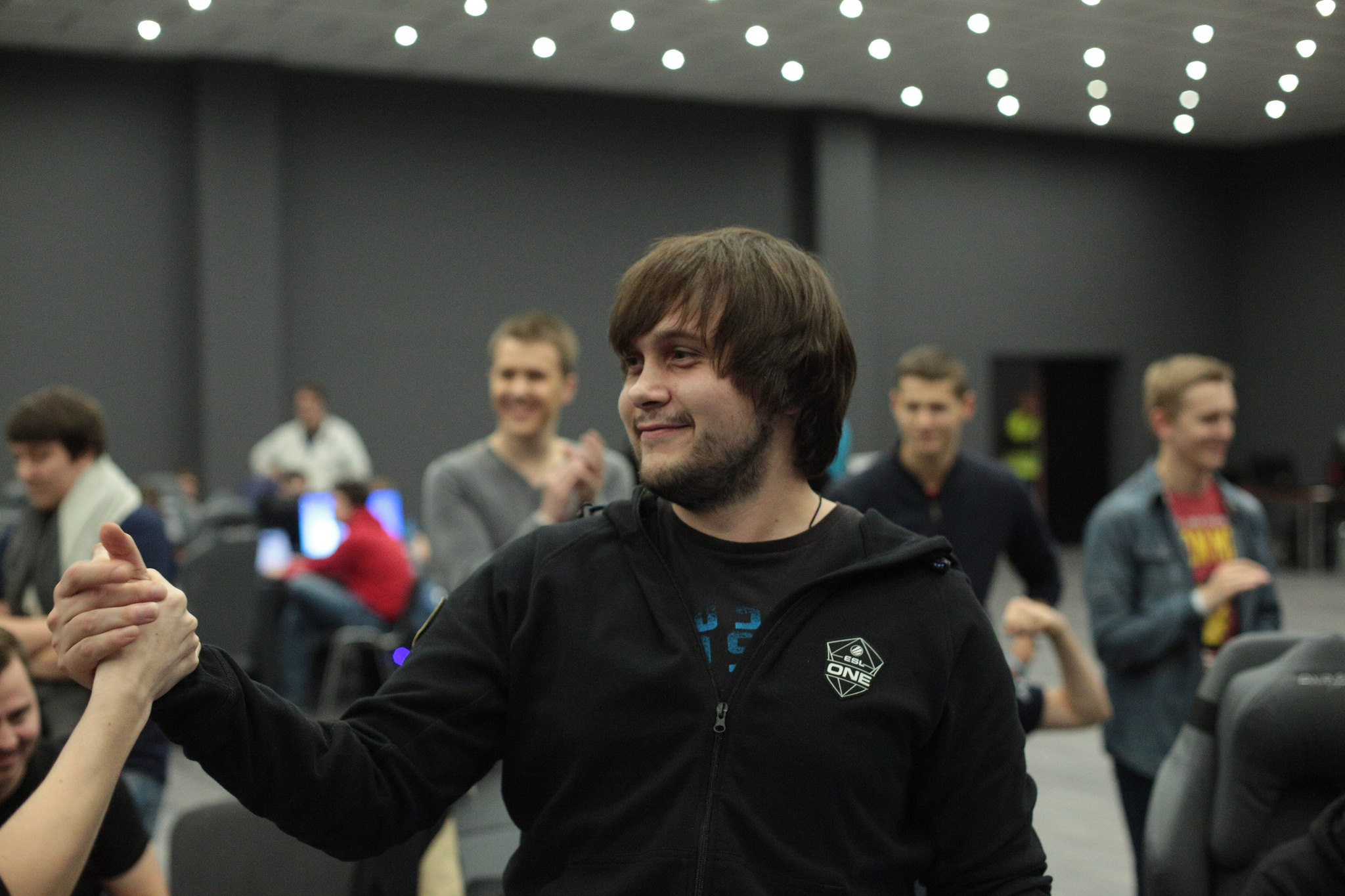 hooch will be coaching Team Russia at WESG

It can be compensated by their coach — Dmitry "hooch" Bogdanov. Dmitry played for Team Russia at WESG in the previous year, but now, after seeing a potential in young and powerful aimers, he decided to lead them as a coach. It will be known how it affects Team Russia at WESG EU Finals, but as of now, this fact adds more intrigue before the start of the event in Barcelona.

North Academy

It would be strange not to mention the academy roster of North before the beginning of WESG EU Finals, where they and Fragsters will be defending the honor of the whole Danish region. Just like AGO, North Academy is fastly developing and making an impression of an upcoming star of the CS:GO-scene, which will be more than just an academy roster of a famous organization.

Lineup of North Academy for WESG:
Nicklas "gade" Gade
Frederik "acoR" Gyldstrand
Daniel "mertz" Mertz
Dennis "sycrone" Nielsen
Johannes "b0RUP" Borup

The roster-changes in North Academy, that happened in September, were successful. Sycrone and b0rup became a great addition, integrated really fast into the squad and made it better. The progress is visible with the naked eye: good online-results for their level, and, what came out as some kind of a culmination, the victory in the qualifier for DreamHack Winter. The Danes started with the open qualifier and ended winning over AGO Gaming, Team LDLC, Space Soldiers in the closed one.

The main challenge for this team is ahead, and it's a transition into the LAN-environment. North Academy haven't played a lot of international events. WESG EU Finals is their first huge LAN-tournament of those they faced in the past. It will be an important step forward for North Academy, which would let them continue the process of their evolution.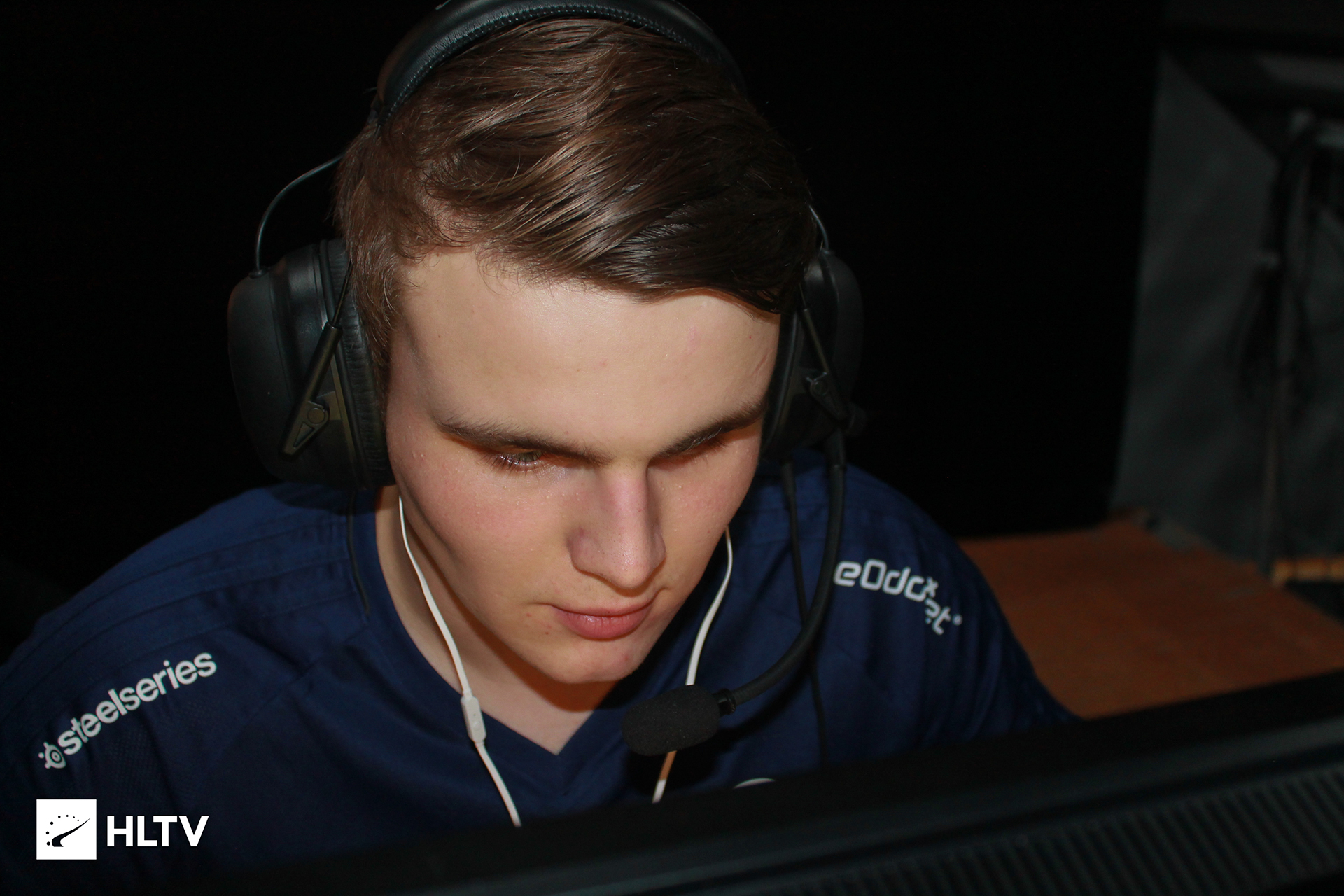 mertz — the star-player and main hope of North Academy
photo credit: HLTV.org

Such a team will be interesting to watch, even if it doesn't win. A ticket to Global Finals will be a great addition to earned experience, but North Academy is more than capable of doing that.

Follow StarLadder's @EllanarkJesus on Twitter